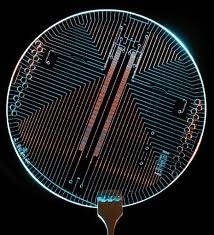 Hedjazi Lyamine
Directeur de thèse : Le Lann, Marie-Véronique
Dalenc FlorenceEcole doctorale: Systèmes (EDSYS)
laboratoire/Unité de recherche : Laboratoire d'Analyse et d'Architecture des Systèmes (LAAS) - CNRS
Mots-clés libres : Logique floue - Apprentissage supervisé et non-supervisé - Sélection de variables - Diagnostic et pronostic du cancer - Bioinformatique
Sujets : Electricite, électronique, automatique

SOMMAIRE :

Introduction
1. Cancer Management and Treatment
1.1 Cancer detection and diagnosis
1.2 Cancer prognosis
1.3 Systemic treatment responsivness prediction
1.4 Conclusion
2. Machine Learning for Cancer Management and Treatment
2.1 Supervised classification
2.1.1 Artificial neural networks
2.1.2 Decision trees
2.1.3 Discriminant analysis
2.1.4 k-nearest neighbor
2.1.5 Support vector machines
2.2 Unsupervised classification (Clustering)
2.2.1 Hierarchical clustering
2.2.2 Partitioning clustering
2.3 Feature selection
2.3.1 Filter methods
2.3.2 Wrapper methods
2.3.3 Hybrid methods
2.3.4 Embedded methods
2.4 Recent challenges in breast cancer management
2.4.1 Data heterogeneity
2.4.2 High feature-to-sample ratio
2.4.3 Noise and uncertainty
2.5 Conclusion
3. Embedded Feature Selection for SVM by Gradient Descent Methods
3.1 Gradient descent based method for solving l1 regularized problems
3.2 Implementation details
3.2.1 Hybrid conjugate gradient
3.2.2 Computational complexity
3.3 Numerical experiments
3.3.1 Expereimental setup
3.3.2 Experimental results
3.4 Conclusion
4. Towards a Unified Principle for Reasoning about Heteregeneous Data:
A Fuzzy Logic Framework
4.1 Simultaneous mapping for single processing principle
4.2 Homogeneous spaces of features
4.3 Membership functions
4.3.1 Quantitative type features
4.3.2 Interval type features
4.3.3 Qualitative type features
4.4 Common memebership space
4.5 Conclusion
5. Supervised Learning based on SMSP principle
5.1 Fuzzy rule-based classifier for mixed-type data
5.2 Weighted fuzzy rule-based classifier for mixed-type data
5.3 Membership Margin .
5.4 Membership margin based feature selection: MEMABS
5.4.1 Fuzzy feature weight estimation
5.4.2 Membas Algorithm
5.4.3 Membas for multiclass problems
5.5 Experiments and comparisons
5.5.1 Feature selection methods
5.5.2 Experimental setup
5.5.3 Experiments on low-dimensional datasets
5.4.4 Experiments on high-dimensional datasets
5.6 Conclusion
6. Unsupervised Learning based on SMSP principle
6.1 Iterative membership function updating
6.1.1 Quantitative type features
6.1.2 Interval type features
6.1.3 Qualitative type features
6.2 Online fuzzy clustering for mixed-type data
6.3 Online fuzzy feature weighting for heterogeneous data clustering
6.4 Experiments results
6.4.1 Synthetic data
6.4.2 Real data
6.5 Conclusion
7. Breast Cancer Applications
7.1 Cancer prognosis based on clinical data and/or microarray data
7.1.1 cancer prognosis application based on clinical data
7.1.2 Cancer prognosis application based on microarray data .
7.1.3 Hybrid signature derivation by integrating clinical and microarray data for cancer prognosis
7.1.4 Symbolic gene selection to defy low signal-to-noise ratio for cancer prognosis
7.2 Systemic responsivness prediction to neoadjuvant treatment in breast cancer patients .
7.3 Conclusion
Conclusion and future work
Glossary of cancer terms
Appendixes
Renferences
Anda baru saja membaca artikel yang berkategori Cours de Génie Électronique / Cours de Médecine / Thèses dengan judul THESE - Outil d'aide au diagnostic du cancer à partir d'extraction d'informations issues de bases de données et d'analyses par biopuces. Anda bisa bookmark halaman ini dengan URL http://cours-scientifiques-libres.blogspot.com/2012/10/these-outil-daide-au-diagnostic-du.html. Terima kasih!
Ditulis oleh:
younes younes
- vendredi 26 octobre 2012